Over the past couple of week's we have received some wonderful pictures of Charolais cattle from all parts of Ireland. The choice for the best three was not a easy one. After much deliberation, the award for the best photograph went to Brian Joyce from Westport, County Mayo. Brian sent in a number of eye catching photograph's, which captured Charolais cattle in their true environment in the west of Ireland.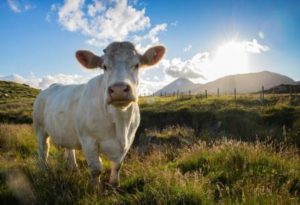 1st Prize – Brian Joyce, Westport, County Mayo
In second place is a picture sent in by Darragh Mc Manus from Bostonia Charolais, County Sligo. This picture captures a herd of pedigree Charolais females overlooking a old stone wall along the beautiful coastline in Enniscrone.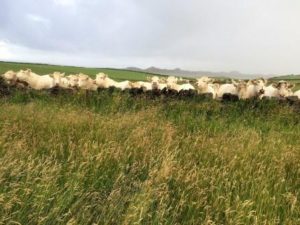 2nd Prize – Darragh Mc Manus, Enniscrone, County Sligo
In third place is a photograph sent in by Ger Callaghan from Tonroe Charolais, County Mayo. This picture illustrates the motherly instincts of the Charolais cow, as she comforts her new born Charolais calf.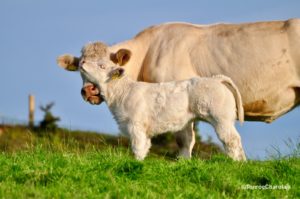 3rd Prize – Ger Callaghan, Swinford, County Mayo 
The prize winner's will receive their official Charolais Society jacket's in the post over the coming days. We would like to thank everyone who sent in photograph's to us. A number of feature photograph's will appear in our annual Charolais yearbook along with the above prize winning photograph's.