NAME: NEPTUNE
AI CODE: CH7161
PRICE: €60/STRAW
MYOSTATIN RESULTS: 1 X F94L 0 X Q204X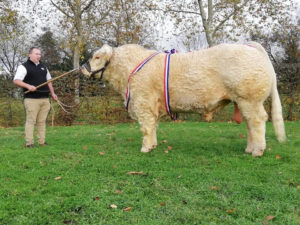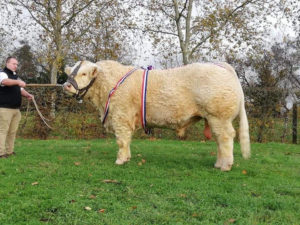 Neptune – Male Champion at Paris 2020
The bull many breeders have been waiting for is finally here. The Society is delighted to inform it's members that they have acquired straws of the reigning Paris Champion, Neptune. Following a trip to France in the Summer of 2019, the Society have been following Neptune ever since. As well as having a tremendous show record, Neptune is a bull with a pedigree stacked with the best of French breeding. His sire 'I Love You' stood at Thierry Prain's for years, and was regarded as one of the best maternal bulls in the breed in France, as was Neptune's maternal grand sire, Bourgogne.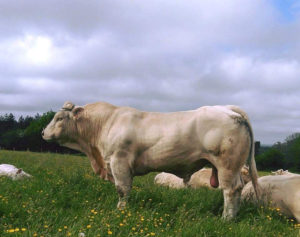 I Love You (Sire of Neptune)
Neptune comes from a family of tremendous breeding cows, something that has and will always stand the test of time. His dam Fantazia is one of the best cows in Thierry Prain's herd in France, having bred Mimosa and Lorient. Fantazia's full sister, Floride, is a showpiece cow, and one of the stand out cow's at Thierry Prain's. Their mother Uree needs no introduction to the breed in France, both as a show cow and a prolific breeder.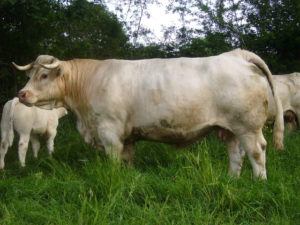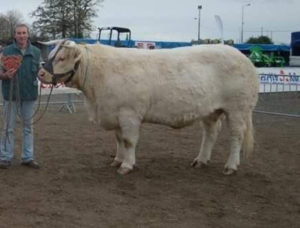 On the left Floride (full sister of Fantazia, dam of Neptune) and on the right Uree (dam of Fantazia and Floride)
Neptune's full brother, Mimosa, is breeding exceptionally well for Thierry Clame and Blandin Curry, two of the leading herds in France. Examples of his progeny can be seen above.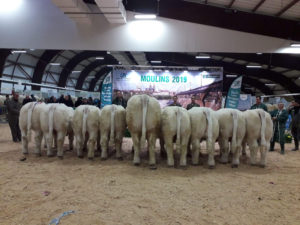 Mimosa (full brother of Neptune) and his progeny
Neptune is the leading herd sire at the famous herd of SCEA Raymond. Reports on his first calves are excellent. An example of one can be seen below.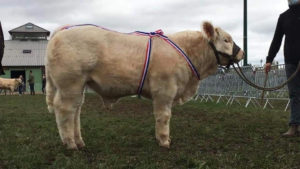 Neptune son
Neptune is a big, correct bull with a fantastic maternal pedigree. He is being introduced to Irish Charolais breeders as an option to breed females in the pedigree herd. He should be best suited to smaller, fleshier type cows. He has only recently been genotyped, so we are currently waiting on a Genomic evaluation and Myostatin results. Straws of Neptune are now available from the Society at €60/straw.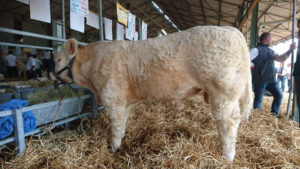 Neptune as a young bull