Our 2022 National Charolais Calf Show took place on Saturday the 24th of September in Elphin Mart, Co. Roscommon. The show was streamed live on the day and can be watched back on the links below now. Unfortunately the file from ring 1 was corrupted, so ring 2 is all that is available at present.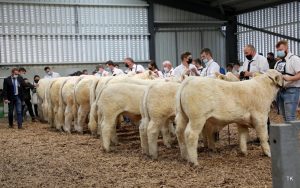 You can access the full results from our show here – NATIONAL CHAROLAIS CALF SHOW RESULTS 2022 (2)
Click on the links below to watch our show back now.
National Calf Show 2022 Ring 1