As part of this year's World Charolais Technical Congress, there will be two Farm walks open to all Charolais members. Both promise to be wonderful event's.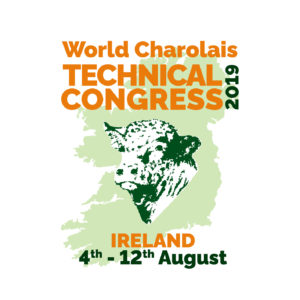 Skidoo Charolais Herd – Monday the 5th August at 4 pm – Eircode A41fw54
The Skidoo Charolais herd needs no introduction, as it is one of the oldest and largest Charolais herds in Ireland. Established in 1966 by Omer Van Landeghem, Skidoo is located in Ballyboughal, Co. Dublin, a mere 10 minutes from Dublin Airport. In 1995 Skidoo farm and herd was purchased by local businessman and farmer, Pat McDonagh.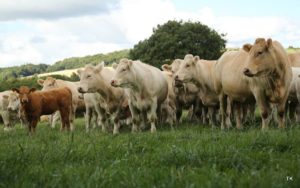 Sires like Shamrock Ambassador, Flambeau, Emperor, Uranus and Commander were many of the iconic bulls Skidoo introduced to Ireland. In the early year's, Skidoo was always prominent in winning rosettes at the RDS with prominent sire lines, such as Skidoo Champion and Skidoo Pacha.
Today the herd consists of 100 pure bred registered Charolais cows, which are run in conjunction with 160 commercial cows. All pedigree cows are bred to AI, with 50% calving in the Autumn and 50% in the Spring. Skidoo Charolais were always renowned for milk, and as this is a large Pedigree herd, it is paramount that every cow is able to rear her own calf.
Farm Manager Donal Callery insists the breeding policy is simple, we breed what the market requires. At this time we are trying to breed Cattle that are easy calving, fertile, mature early, posses sound feet and legs, and at the same time, try to maintain milk within our females. If a cow is not achieving the above, she is culled.
Grassland management is key on this farm, as Skidoo have a long grazing season of 10 months. To make the most of this grazing season they have a paddock grazing system in place. Grass is grown in 3 weeks and grazed in 3 days. Donal admits farmers flock to the farm to purchase animals that are grass fed and not pushed with concentrate's. Skidoo offers a bit of everything, it is as fine a farm as you are likely to see anywhere on the island and promises not to disappoint.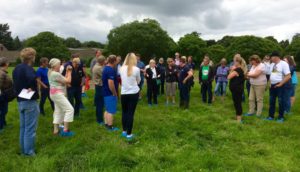 Farm Manager Donal Callery with a group of Norwegian Charolais breeders at Skidoo in 2015
Bostonia Charolais Herd – Saturday the 10th August at 12 pm – Eircode F26F5N2
Scurmore Pedigree's was established in 2013, when Brendan and Gregory Feeney set up the Bostonia Pedigree Charolais herd. The 250 acre grass based farm comprises of 120 commercial cows, 20 pedigree cows and 30 embryo calves each year. The success of the herd began when Bostonia Indigo and Bostonia Invincible III were awarded Junior Champion and Reserve Senior Champion, respectively, at the Christmas Cracker in 2014.  This was followed by a number of successful show seasons throughout the Country for the herd, before Bostonia Joy was awarded the Senior Female Champion at the Christmas Cracker in 2016.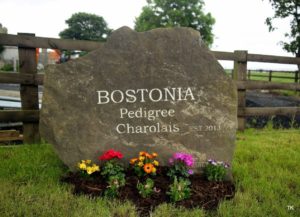 In 2018, the UK bred, Drumshane Mademoiselle was awarded the Overall Charolais Champion in Balmoral and Overall Charolais Champion at the National Charolais Show in Tullamore, an incredible achievement that few have conquered. She was accompanied all year by the outstanding Bessiebelles Millie. Both will be on display on Saturday the 10th August.
The herd's aim is to breed females which are functional, efficient and fertile, while concentrating on easy calving and milk traits. Pedigree bulls are bred for domestic and international markets and must be functional, fruitful and have longevity. This is achieved by using top blood lines, through artificial insemination. Overlooking the beautiful western coastline, Scurmore is a picturesque farm on the dullest of days.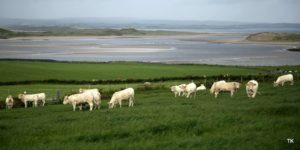 Bostonia Pedigree Charolais Herd