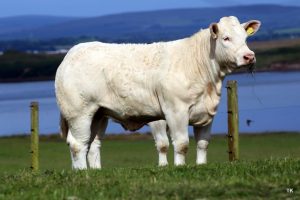 The Bostonia Charolais herd based in Ennsicrone, Co. Sligo will hold a production sale of pedigree Charolais heifers on their farm on Friday the 12th of August at 6 pm.
It will consist of Autumn 2020 born heifers and all the Spring 2021 born heifers.
For more information contact Niall on 0860586749.
Online bidding will be available through LSL. For more information on this contact Tom Cox on 0872602909.
Download the catalogue for the sale here – https://www.flipsnack.com/triciakennedy44/bostonia-livestock-pedigree-heifer-sale-2022/full-view.html?fbclid=IwAR12IsKV-FygOGIZCfbGw9NoyAzr4B78ObUanqYJ1_AGurhb-HrL_bh6kpU&fs=e&s=cl