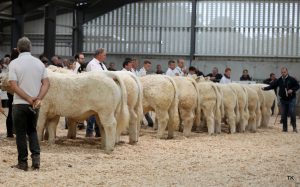 This year's National Charolais Calf Show will take place in Elphin Mart on Saturday the 23rd September. Just like last year, there will 21 classes and 6 championships up for grabs, with a prize fund of over €11,500.
Entry form and class details can be found here – 2023 NATIONAL CHAROLAIS CALF SHOW
Entries close on Friday the 18th August.