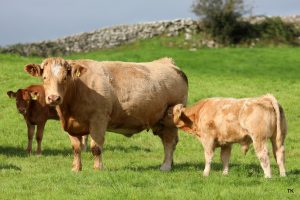 Following on from it's success in 2018 and 2019 in Bonniconlon, the Society will host their All Ireland Super Suckler Cow and Calf Competition at Elphin Agricultural Show on Saturday the 27th of August 2022.
Entry requirements are as follows:
Best pen of two Suckler cows and their calves
Cows can be any breed
Calves must be sired by a Charolais (Charolais on their passport) and bred from the cows they are paired with (Cows and calves may be DNA'd for verification)
Maximum of two entries/pens per exhibitor allowed
Animals must be loose in the pens
Prize Money – 1st €600, 2nd €500, 3rd €400, 4th €350, 5th €300, 6th €250, 7th €200, 8th €150, 9th €100, 10th €100, 11th €100, 12th €100, 13th €100, 14th €100, 15th €100.
PLUS €1,000 IN VOUCHERS FOR AI STRAWS KINDLY SPONSORED BY DOVEA GENETICS
All entries must be made through Elphin Agricultural Show.
Address: Cloncoose, Hillstreet, Carrick on Shannon, Co. Roscommon. elphinagriculturalshow@gmail.com