It was yet another memorable National Charolais Show in Tullamore for father and son, Brendan and Niall Canning of the Sagesse herd in County Sligo. The duo have scooped the National title on more than one occasion in the past, and they added to that collection on Sunday last, when Sagesse Timothy was tapped out as Overall National Charolais Show Champion. Over 140 Charolais cattle were catalogued for the main event, with 22 classes and 6 championships at stake. Judges for the Show were UK breeders, Vince Corbett of the Teme herd and Gareth Roberts of the Montgomery herd. The show also marked the end of the World Charolais Youth Conference which took place in Ireland for the first time. Youth participants from six different Countries attended the week long event.
Sagesse Timothy
The Overall Champion is a son of Balmyle Vagabond and the former National Charolais Show Champion, Sagesse Martha. Born in September 2022, the Sligo bred bull fought of stiff competition to claim the Senior Male Calf Champion and the Overall Champion of the Show.
Taking the Reserve Overall Championship was the Senior Champion Leagaun Leangra with her calf at foot for Conor Melvin from County Dublin. A daughter of Panama, this rising eight year old cow proved age is only a number as she stood top of the line in a fantastic class of senior females.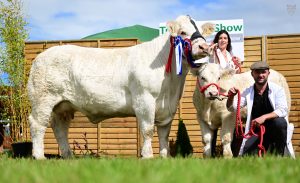 Leagaun Leangra 
The Senior Female Calf Championship was awarded to Paddy Farrelly from County Louth with his September 2022 born heifer Aghafad Tessa. A daughter of Orbi and Aghafad Rhianna, this young heifer claimed the red rosette in a class of 18 entries.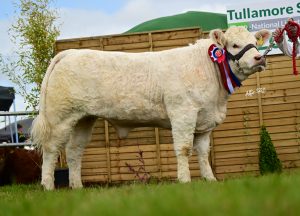 Aghafad Tessa
Kiltananlae Una from Noel Galvin claimed the hotly contested Overall Junior Female Calf Championship. A daughter of the French sire Neptune, Una is a powerful January 2023 born heifer and came through a strong class of young heifers.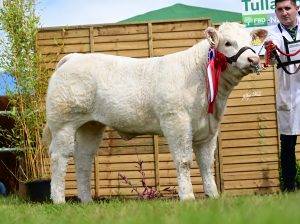 Kiltananlae Una
It was a day to remember for Ciaran and Tony O' Donnell from County Roscommon, as they claimed two first prizes and the Overall Junior Male Calf Championship with Summervilla Universe. This February 2023 born calf is a son of the UK bred Whitecliffe James and a home bred dam.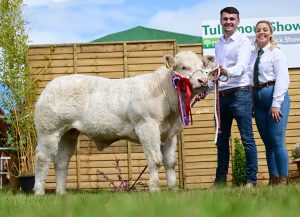 Summervilla Universe
Niall Maguire and Simone Mc Cabe from County Monaghan were awarded the Reserve Senior Championship with their classy cow and calf outfit, Birches Pretty Lady and Rockvalley Usha. Pretty Lady is a duaghter of Elgin Jackman and Usha is an eight month old daughter of Glera Oran.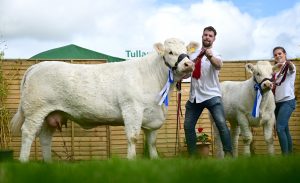 Birches Pretty Lady and Rockvalley Usha
The Reserve Senior Male Calf Championship went the way of Cloonglasna11 Tarzan for the Egan brothers from County Mayo. This November 2022 born calf is a son of Neptune and their successful breeding cow, Cloonglasna Jenny.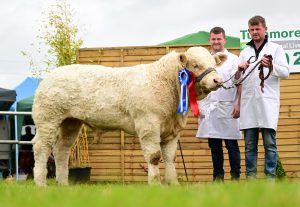 Cloonglasna11 Tarzan
Eamon and Daniel O' Connor from County Sligo claimed the Reserve Senior Female Calf Championship with Breaghwyhill Tia ET. Born in September 2022, Tia is a daughter of Padirac and stood second to the Champion in her class.
Breaghwyhill Tia ET
Niall Maguire and Simone Mc Cabe continued their success when they were awarded the Reserve Junior Female Calf Championship with Rockvalley Usha. This catchy eight month old calf is a daughter of Glera Oran and was shown along side her mother.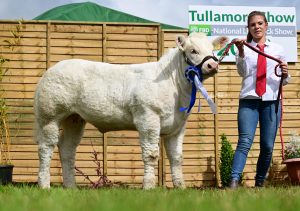 Rockvalley Usha
Concluding the championships was the Mc Govern brothers from County Sligo with Crossane4 Unique ET, who won the Reserve Junior Male Calf Championship. This stylish eight month old bull is a son of Goldstar Echo, making him a full brother to the former National Show Champion, Crossane4 Niamh.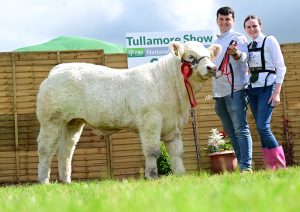 Crossane4 Unique ET
CLASS WINNERS
Best bull born on/before the 31st December 2021
Roughan Ourasie exhibited by Pat Mc Clean
Best bull born on/between 1st January 2022 and 31st August 2022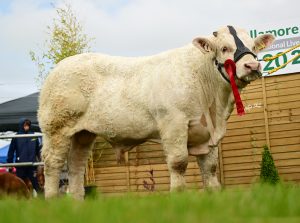 Goldstar Tango ET exhibited by Martin Ryan
Best bull born October 2022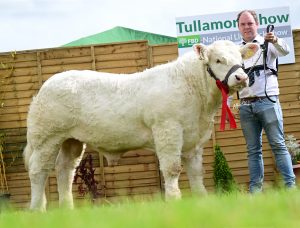 Corny Toby exhibited by David Magee
Best bull born December 2022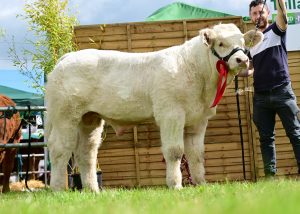 Tubbernadur Thor exhibited by Kieran Doddy
 Best bull born on/after 1st April 2023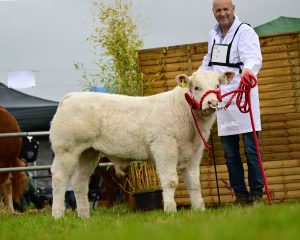 Glenree Ulysses exhibited John O Grady
Best heifer born in 2021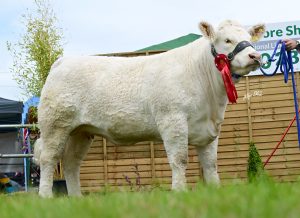 Dreamteam Superwoman ET exhibited by Darragh Mc Manus and Andrew Norris
Best heifer born on/between 1st January 2022 to 31st August 2022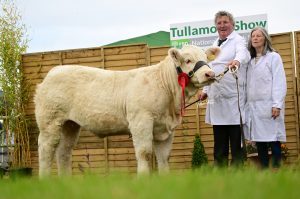 Drumcullen Tallulah exhibited by John Fleury
Best heifer born on/between 1st October 2022 to 15th Nov 2022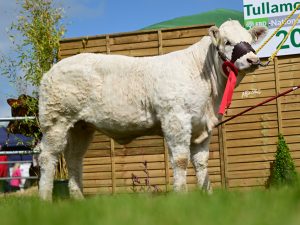 Goldstar Tigerlilly ET exhibited by Martin Ryan
Best heifer born on/between 16th November 2022 to 31st Dec 2022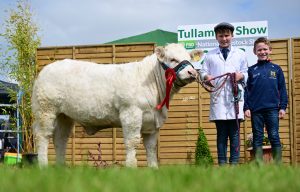 Mashantucket Theodora exhibited by Adam Woods
Best heifer born February/March 2023
Manhatton Urea exhibited by James Donnelly
Best heifer born on/after 1st April 2023
Summervilla Unity exhibited by Ciaran and Tony O Donnell
Best Pair – 12 months of age and under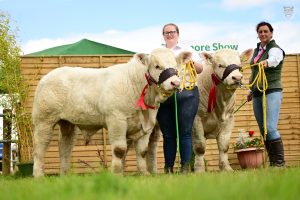 Goldstar Tesla and Titan from Martin Ryan
Best Pair – Over 12 months of age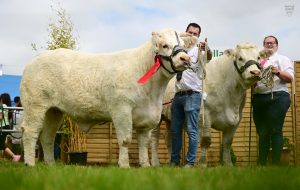 Goldstar Sancullote and Goldstar Sephora from Martin Ryan
Young breeders showing class – 12 to 16 years old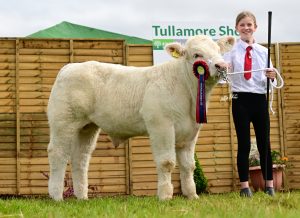 Nicole Watts
Young breeders showing class – 17 – 22 years old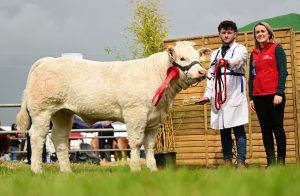 Aidan Kinahan
The Society would like to thank all those who made the show a wonderful success. Especially the Judges, Tullamore Show, stewards, spectators, and of course the exhibitors, for putting on another wonderful display of cattle.